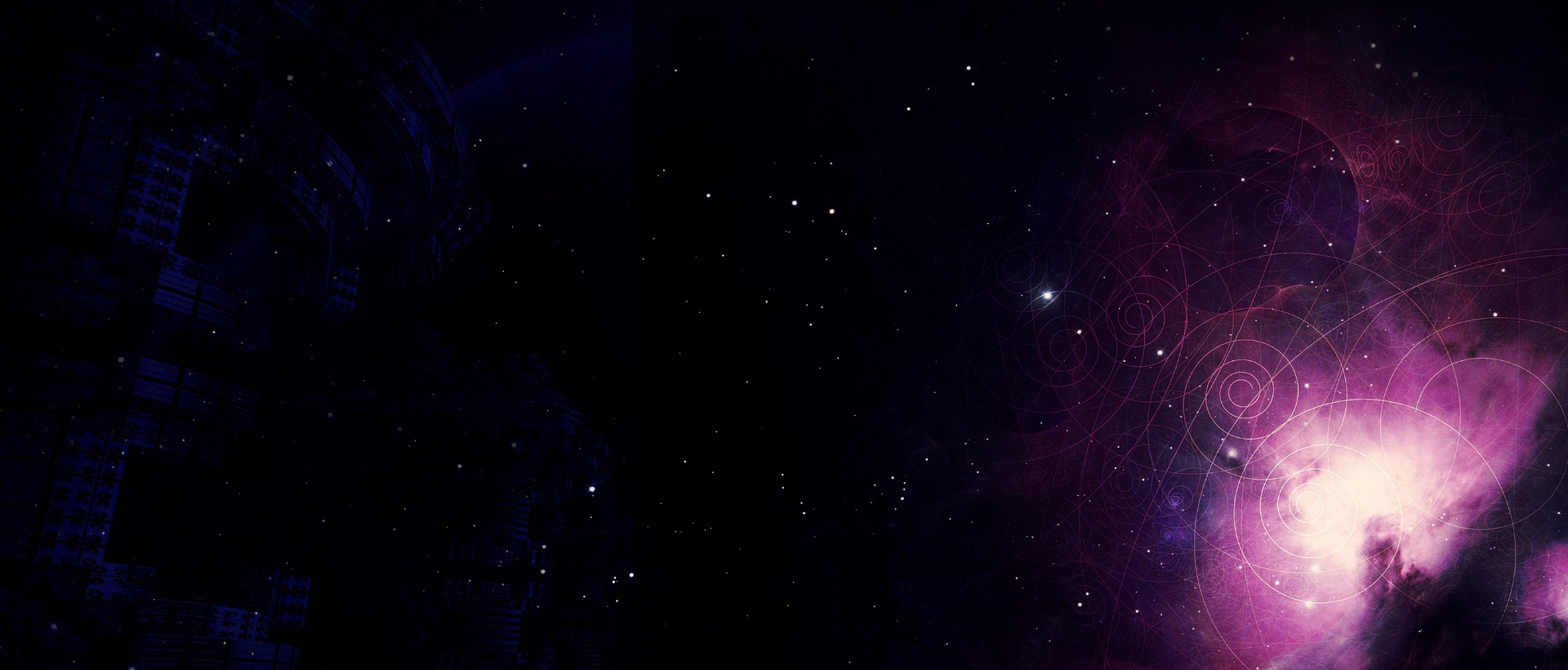 Psychics - Spiritual Guidance and Clarity
What is a Psychic and What can They do For You?
Many people are looking to contact real psychics for a psychic reading online either by chat rooms or phone to receive answers to their burning questions. Although everybody has heard of a psychic before most people are not really sure about what a psychic exactly is or how they receive their information. Are psychics real and how are they able to help?
Do psychics have the same abilities as psychic mediums or are they much different from one another? Most people, when coming across the terms psychic or psychic medium, believe both are the same. While they have certain similarities and they are quite alike there is also a big difference between them.
The History of Psychics, Seers and Prophets
Fortune telling can be done in many different ways. Most of them date all the way back to ancient times. The most widely known way of early civalization fortune-telling is most likely Astrology. Practioners (astrologers) believe that relative positions of celestion bodies could offer insight in someones life and can even predict future events. Many well-known and inportant people consulted astrologers or had their own astrologers living with them so that they could advise them about inportant decisions they had to make.
But there were many others ways in which people tried to predict future outcomes. These people were called seers or prophets, and in later times as clairvoyants (French word meaning "clear sight" or "clear seeing") fortune tellers and psychics.
So, What Exactly is a Psychic?
A psychic has an extra sensatory perception which enables them to receive information about a certain individual, object or event through the various supernatural senses. Their unique abilities allow them to see or hear about the past, present and future circumstances, one might find him or herself in.
A psychic medium has the same abilities but also has the great and unique ability able to connect with the spiritual world, in other words they communicate with the deceased.

Though a psychic medium can also be a psychic and share the same supernatural perception, a psychic is not always a medium. Real psychics understand we are here for a greater good and we can all use some help from time to time when going through difficult times and learning valuable lessons here on earth. A real psychic or psychic medium will never judge you but will try to give you clarity, insight and answers that will help you move forward in a more positive way. A real psychic will also show you that there is more than just live here on earth. We are spiritual beings having a human experience. We are here on earth to learn lessons and so everything happens for a reason. A psychic reading can give you insight in your life and the lessons that you need to learn. Our online psychics are happily willing to tell you more about spirituality and the journey of the soul.
How Does a Psychic Receive Information?
Psychics receive information through their ''additional'' senses. The same goes for online psychics. We all have five senses that give us the ability to smell, see, hear, feel and taste but their senses go beyond this.
They are mostly able to ''see'' with their minds eye (The third eye) (clairvoyance), "hear" with their inner ears (clairaudience) and feel or know with their gut( clairsentience).
Psychics are highly intuitive. They know exactly what information is most important for you to know right now, therefore they will focus on what can help you most at the time being.

All genuine psychics either have one or more of these abilities to gather information. Everything they pick up on, they decipher using their own references. After they have done so and have a complete and full picture of what is ''shown'' to them, they are able to rely this information upon you using normal, everyday language. Some psychics work with tarot cards, astrology or numerology to receive even more accurate and detailed information about the person they are reading.
The different psychic senses
Clairvoyance - clear seeing
Clairsentience - clear feeling
Clairaudience - clear hearing
Claircognizance - clear knowing
Clairscent - clear smelling
Clairgustance - clear tasting
Clairtangency - clear touching
Nowadays there are many psychics who have proven to be the real deal. But there are a couple of psychics who are well-known for their accurate predictions. Famous psychics have included Edgar Cayce, Rose Ann Schwab, John Elfreth Watkins Jr and Michel de Nostradamus.
Edgar Cayce is probably one of the most famous psychics. He is known as the "sleeping prophet" because he would meditate and connect with the collective consciousness. While in this meditative state, he would perform readings. He is also called the "father of holistic medicine." He learned of holistic remedies and treatments for illness, dream interpretation, and reincarnation.
Rose Ann Schwab is a well-known clairvoyant psychic medium with a 98 percent accuracy in her predictions. Her abilities predicted elections, terrorist attacks on the U.S., and natural disasters.Rose Ann has been a professional advisor to famous people, individuals, businesses, countries as well as TV and radio shows based on the psychic /paranormal realm.
John Elfreth Watkins Jr. was a railroad engineer who wrote an excellent article for the Ladies' Home Journal. In the article, Mr. Watkins predicts technological advancements for the next 100 years. According to BBC.com, some of the things Mr. Watkins spoke of include digital color photography, the increasing height of Americans, cellular phone, pre-made meals, television, and the Acela Express.
Michel de Nostredame, better known as Nostradamus was a French astrologer and physician. He is also a reputed seer and best known for his book Les Prophéties. In his book he wrote 942 poetic quatrains in which he predicted future events.

Tyler Henry - One of the most famous psychics still living is Tyler Henry. He is not only a psychic but also a medium. He is famous for reading other famous people.
Many famous people and celebrities consult psychics on a regular basis. Many consult them before making any important dicision in life. Examples of celebrities who consult psychics are : Taylor Swift, Denise Richards, George Clooney, Brad Pitt en Jennifer Lopez. But of course there are many many more. But maybe you find it more interesting to know that also very important people such as Queen Elizabeth, Prinsess Diana, Tony Briar, Abraham Lincoln, numerous US presidents, including Washington, Lincoln, James Garfield, etc also contacted psychics for guidance, clarity and future predictions.
Others include John F. Kennedy, Bill Clinton, Woodrow Wilson, Richard Nixon, Ronald Reagan, among others.
What Can a Psychic do for You?
Psychic readings have become very popular in recent years. Psychic readings have helped many people on their way to become more satisfied, happy and in control of their own life. Psychics can help you with anything you want to know about. Whether your focus is on career, love, relationships, family, money or other personal interest, psychics can be asked anything. Psychics can guide you and tell you exactly what is most likely to happen should you continue on the same path or switch course. A psychic can provide accurate future predictions but they also help you gain insight and clarity regarding any important situation in your life.

What Kind of Psychics are There?
As you now know a psychic is someone who can receive information about a person or situation using his/her six sense. (The third eye). There are many different psychics and they all receive their information in a unique way. Some only see visions or sense what has happened or is about to happen. While others can see visions, sense things and are also a clairaudient and claircognicant. But some psychics are also highly experienced in one or more topics such as love, relationships, past lives or even reading the energy of your pets. So when somebody calls himself a Love Psychic it means that he is experienced in providing psychic love readings.
A past life psychic is able to tell you about important past lives you have lived. They can often give you important insights and can share information about your karma and lessons you have to learn in this lifetime.
A photo reader is a psychic who receives all sorts of information about a persons past, present and future by just looking at their photos. As you can see there are many different psychics and it is up to you to choose what kind of psychic will suit you best.
There are also pet psychics. They can connect with the soul or energy from your beloved pets. A pet psychic is also called a animal reader. They can connect with living and deceased animals.
Different Divination Tools Psychics may Use
Some psychics will use divination tools during a reading. Tarot cards, crystal balls, Spirit boards, Runes, Gypsy cards, Angel cards, pendulums and even teacups are popular divination tools that are often used to receive even more accurate information about a person or situation.

What is a Real Psychic Reading Like?
A reading with one of our experienced and qualified psychics is available to anyone who is looking for answers to questions or who might just be curious to know more about their future. A psychic reading focuses on you and what you would like to know, that is why you are free to ask any questions you want. Real psychics are very open and loving souls who embrace anyone who crosses their path.
A psychic reading starts with the psychic of your choice talking about personal details and sharing information only you or your closest friends and family could know about. This gives you the opportunity to first relax and enjoy the messages that are given to you. Also, you will find yourself amazed by the accuracy of the information they give and the positivity that shines through. Good psychic readings end with you feeling more optimistic about the future and better equipped to take on the world.
Also, before you enter a reading with any of our spiritual consultants you have the opportunity to read other people's experiences so you can see how satisfied they are with their reading.
What questions can you ask during a psychic reading?
What exactly can I expect in my near or distant future?

Which path should I follow to be able to fulfill my goals/dreams?

How can I obtain more prosperity for myself and my family?

Is there anything I should be aware off or pay more attention to?

Am I making the right decision regarding home/work/love, etc.?

What are the primary lessons I still have to learn?

As said before, any question can be asked during a psychic reading. Psychics are more than willing to help you with anything you need help with, are stuck with or just want some simple guidance and clarity on. You can ask our online psychics for a Financial & Money psychic reading, a Psychic Love reading and much more...
Talk to a Real Online Psychic for Free
You can chat 100% for free with our online psychics and other spiritual consultants. During the free psychic chat you can meet other like minded people who are just like you interested in spirituality and the paranormal. During the free psychic chat you can even get an absolutely free psychic reading if you are lucky. So you can ask a psychic your question for free, no deposit needed!
You can even ask a psychic your questions 100% for free. Sign up for a free account, register and validate your credit card and receive 9,99 credits guaranteed without having to make a deposit. Only new registered members can make use of this special welcome offer.

Contact an Accurate Phone Psychic
Would you rather call a psychic for a psychic reading by phone? We also have highly experienced phone psychics who are able to help you when you are looking for professional guidance or when you are seeking answers to pressing questions.
Get 10 minutes for only $1.99! Or get the first 3 minutes with every new psychic totally for free!